Mother's Day: The origin and significance of the day that honours mothers
By Dr. Eugene DSouza, Moodubelle

Bellevision Media Network


11 May 2014: Bringing up a child through giving birth and helping him or her growing up into an adult is considered to be the essence of motherhood. It is a challenge in itself, as she has to go through countless hardships in the process. Mother's Day is an occasion where the child and society remembers and acknowledges the essence and the effort that goes into giving birth and caring and rearing a new life. This is a special day for children as well as the mothers and they get an opportunity to relish the everlasting bond of love and affection between them.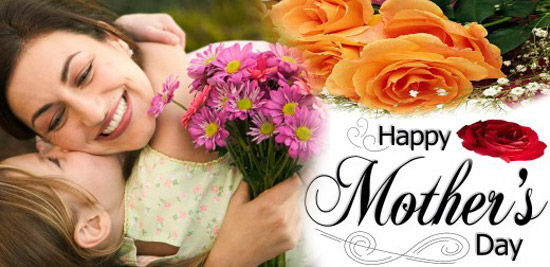 May 11 being the Mother's Day in most of the countries, it would be quite interesting to trace the origin of the day which has been set aside to honour one's mother and also to understand its significance in modern times.
The origin of a special day in a year set aside for honouring mother can be traced to ancient Greek and Roman civilizations though the roots of Mother's Day can also be traced in the UK, where a celebration called 'Mothering Sunday' was held much before the day in honor of mothers was celebrated elsewhere in the world especially in the United States.
The celebration of the Mother's Day as we see it today is a recent phenomenon due to the tireless efforts of two great women of the United States, Julia Ward Howe and Anna Jervis who made the observation of Mother's Day possible.
The earliest tributes to mothers date back to the annual spring festival that the Greeks celebrated in honour of Rhea, the mother of many deities. In a similar way the ancient Romans celebrated a spring festival called 'Hilaria' that was dedicated to Cybele, the Great Mother of Gods (Mother Goddess).
The modern version of Mother's Day with families bringing flowers and gifts to their mothers can be traced back to the seventeenth century England in the form of 'Mothering Sunday' which was the fourth Sunday in Lent. It was treated as a special day when all the strict rules about fasting and penance were put aside. Older children who were away from home learning a trade or working as servants were allowed to return home for Mothering Sunday. The family gathered for a mid-Lenten feast with Mother as the special guest. Along with a rare visit from her children, mother was given treats of cakes and wildflower bouquets. While 'Mothering Sunday' is still celebrated, most now know it as Mother's Day.
The history of Mother's Day in the rest of the world is a bit different. In the United States, the early English settlers often disapproved of the more secular holidays and the Mothering Sunday tradition never really became familiar. Early attempts to have a day to honor mothers were mixed with struggle in favour of women's right to vote and peace movements which were not very popular in a male dominated society.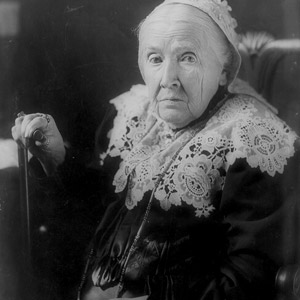 Julia Ward Howe
The idea of an international Mother's Day to celebrate peace and motherhood was suggested for the first time in the United States by Julia Ward Howe who was an activist, writer and poet. She wrote the words to the 'Battle Hymn of the Republic'. In her famous Mothers Day Proclamation, written in Boston in 1870 she wrote a passionate appeal to women and urged them to rise against war. Suggesting a day of honour for Mothers. She also initiated a Mothers' Peace Day observance on the second Sunday in June. Her idea backed by her relentless campaigns and calls for the official day later spread and replaced Mothers' Peace Day.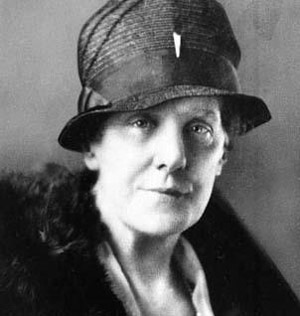 Anna Jarvis
Anna Jarvis, who is often referred to as the 'Mother of Mothers Day' is considered to be the real founder of the celebration of Mother's Day in the United States. The activist was inspired by her own mother Anna Marie Reeves Jarvis, who wanted to see the observance of Mother's Day.
The desire to fulfill her mother's wishes, backed by the growing negligent attitude of Americans towards their mothers inspired Anna Jarvis to work hard in instituting the official day for mothers.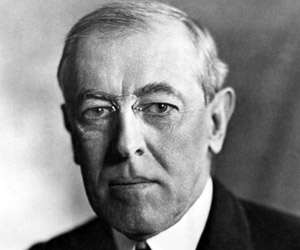 President Woodrow Wilson
After much lobbying, campaigns and awareness programs, the hard work of Anna Jarvis paid off. By 1911, almost all the states in the United States celebrated Mother's Day. On 8 May 1914, a hundred years ago, President Woodrow Wilson signed a Joint Resolution designating the second Sunday in the month of May as Mother's Day.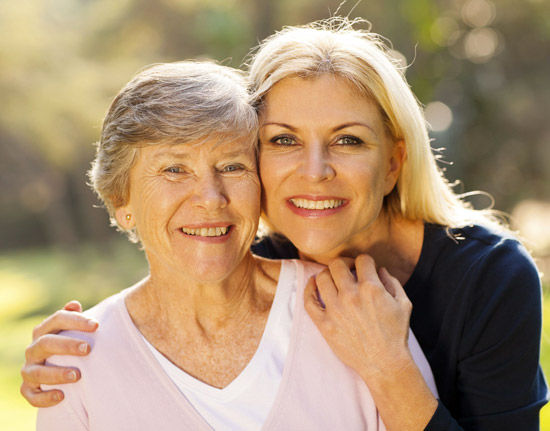 On this day people used to honor their mothers who have a great contribution in their lives and for whom they exist in this world. Everyone has their own way to celebrate Mother's Day. Some people give cards, gifts or flowers to their mothers, some prefer to dine out and some prefer to spend the whole day with their mothers. Mother's Day is the busiest day of the year for restaurants in the United States and according to Hallmark, the greeting cards manufacturers, on each Mother's Day around 162 million greeting cards are sent, making it the third largest card-sending holiday in the world. Whatever the way, the sole aim of this day is to thanks the mothers for everything they have done and make them feel very special.
In many countries and communities, people may not be aware of the fact that there is a special day set aside for mothers. For many, with elderly parents, especially if mother is a widow, taking care of them daily, a single day of celebration of motherhood may not make any sense. In the same way for the countless aged mothers languishing alone in their homes or in old age homes as their children have either forsaken them or have made arrangements of the old age shelters, the single day of remembrance as Mother's Day also may not hold much importance.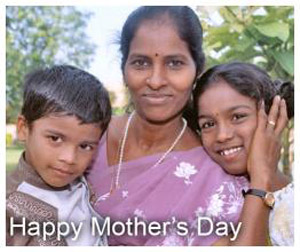 On the occasion of Mother's Day it would be appropriate to consider certain facts about the plight of elderly people in India, especially those of the mothers. According to an estimate out of every 10 elderly couples in India, more than 6 are forced by their children to leave their homes. With no place to go and all hopes lost, the elderly have to find refuge in old age homes. Parents especially mothers take extraordinary care of their children, especially sons with the hope that when they grow old their sons and daughters-in-law would take care of them.
It is unfortunate that every other day there are news of parents being beaten up by their children, parents and in laws being forced to do the house hold chores, being made to live in small dungeon like rooms, their property being forcefully taken over by their ambitious and selfish children. Many of them suffer in silence as they fear humiliation or are too scared to speak up.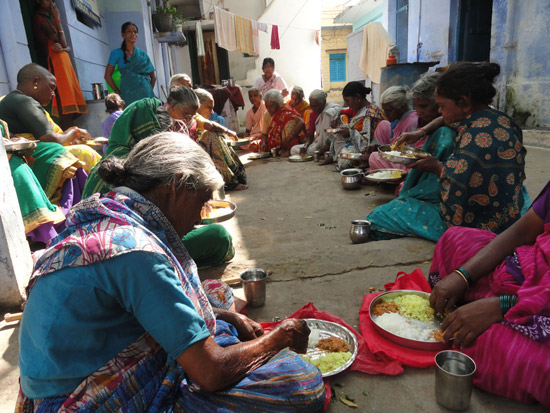 According to an estimate nearly 40 percent of senior citizens living with their families are reportedly facing abuse of one kind or another but very few cases are being actually reported. Although the Indian Parliament has passed the Maintenance and Welfare of Parents and Senior Citizens Act which punishes children who abandon parents with a prison term of three months or a fine, the situation has been quite grim for elderly people in India.
On the Mother's Day let us ponder over the facts that we are in this world because of our parents. It is they, especially mothers who nurtured us and saw us growing up in a healthy manner. Our parents worked hard and sacrificed many things so that we may be educated. Their blessings and hopes have seen us successful in lives. But when our time came to show our respect, to reciprocate the love, to show our gratitude, we back out.
As we observe the Mother's Day, let us not treat our parents, especially mothers as a burden when they need us the most.
(From various sources)