Caring with human touch, to the Psychiatric Patients by Rotary Shankerpura
By Alphonse Mendonsa

Bellevision Media Network


"I must be willing to give whatever it takes to do good to others. This requires that I am willing to give until it hurts, otherwise there is no true love in me and I bring injustice, not peace, to those around me" Mother Theresa
Shankerpura/Udupi, 06 Apr 2013: I am sure most our viewers/readers known Shankerpura is the land of Jasmine flowers and secondly many of us have heard about yeoman service provided by Rotarians of Shankerpura to the psychiatric patients but hardly a few of us actually witnessed the services done by these Rotarian members with great care and human touch. Being a Pangalite (Shankerpura), I had the opportunity to witness this service a few times but took a little more efforts during my last vacation to go through the process myself.
It was just after they had completed a century of holding the record Psychiatric Camps. I was amazed at the way these Psychiatric camps are held, receiving the patient with great respect, registration process, initial check-ups such as Pressure and then proceeding to see the doctor in orderly manner, everything is systematically organized and put the patient at ease and the final process was distribution of medicine and instructions. Only a few dedicated people to the service of others can do that and not all. I took a great many of pictures but a few are published here. I would like to inform our readers that tomorrow 7th April 2013 Rotary Shankerpura is holdingthe 109thPsychiatric Camp which in itself a great achievement by Rotary Shankerpura.
The Rotary motto "Service Above Self "conveys the humanitarian spirit of the organization's more than 1.2 million members. Strong fellowship among Rotarians and meaningful community and international service projects characterize Rotary worldwide. Among its many branches spread all over the globe, Shankerpura Rotary Club is one among them. Rotary Club of Shankerpura is 30 year old club now catering to the needs of various communitymainly to the downtrodden, sick, helpless and education of less privileged. It provides yeoman service to the community since its inception in 1983.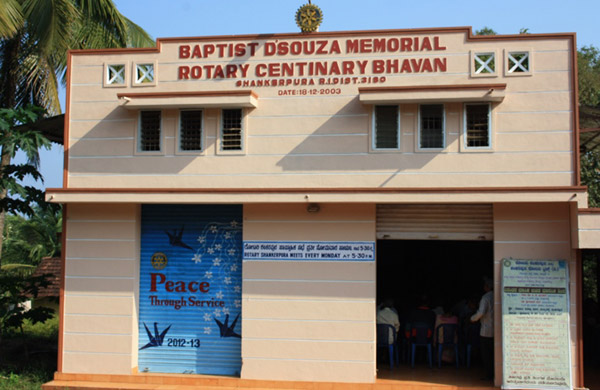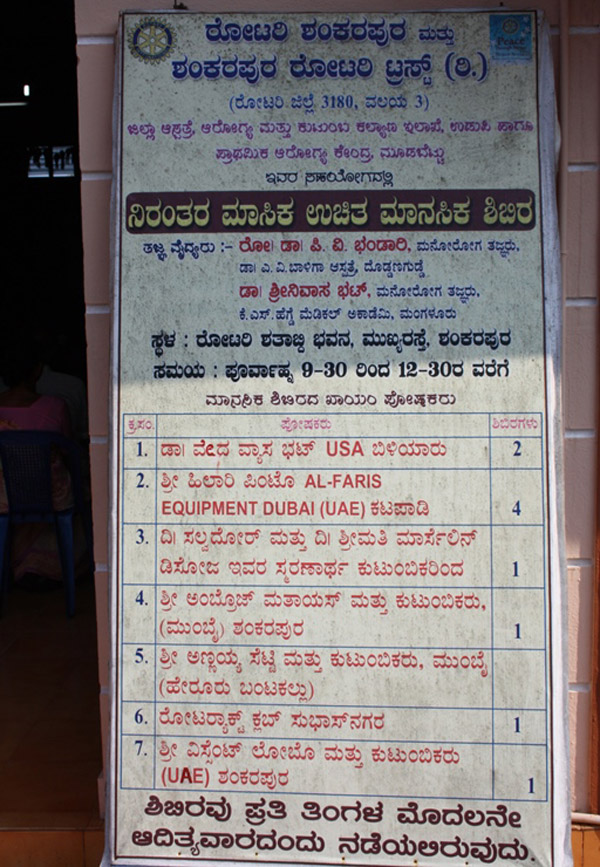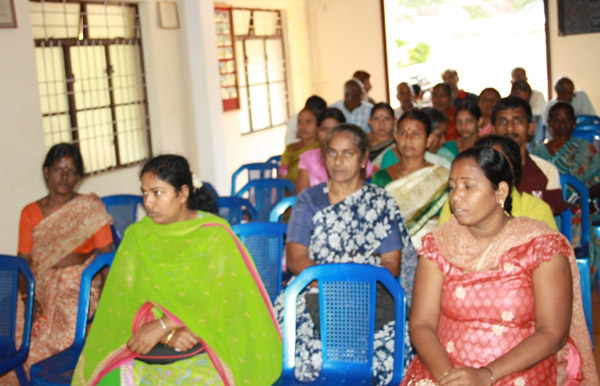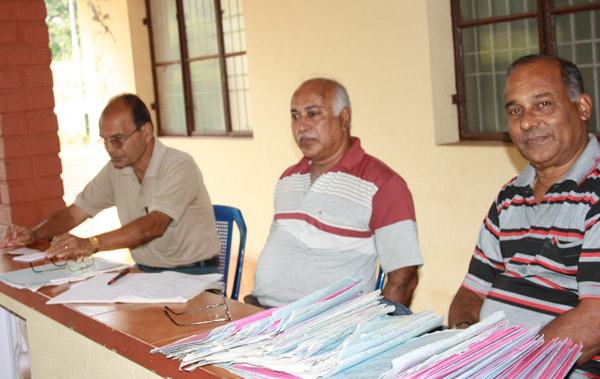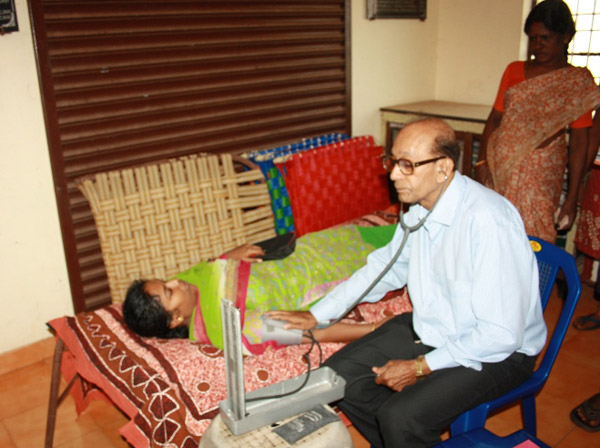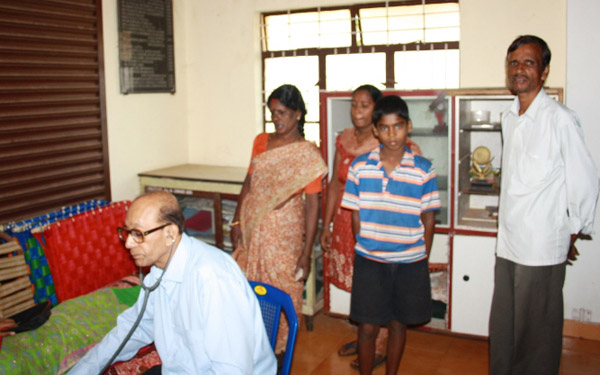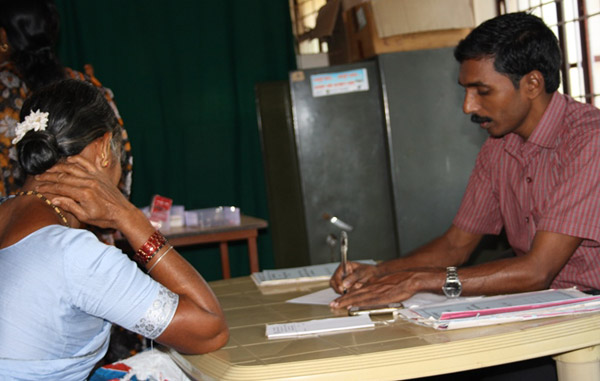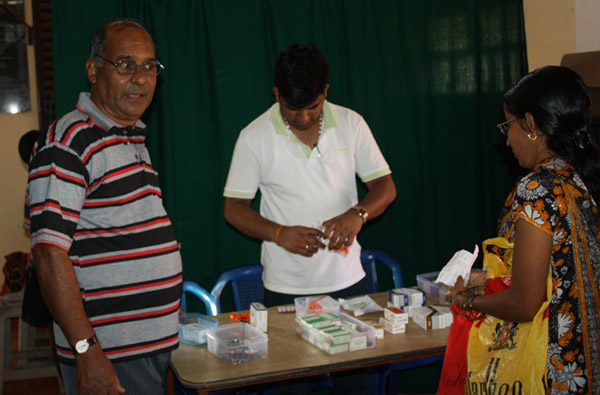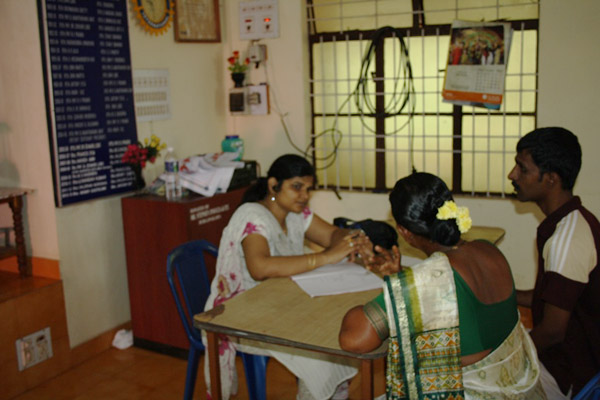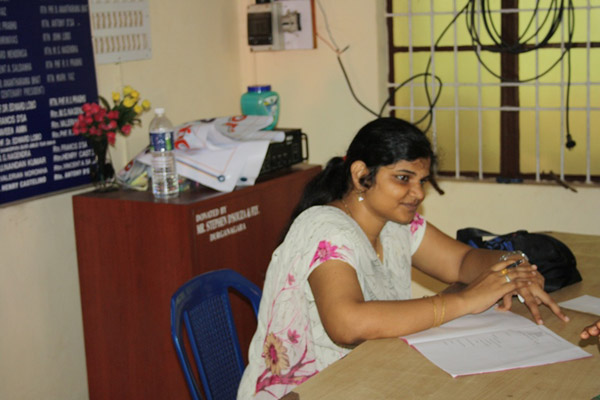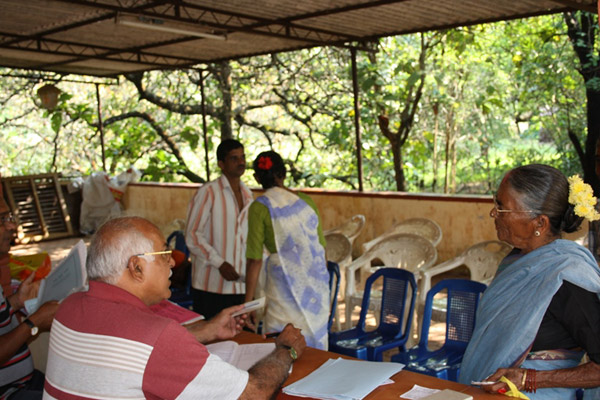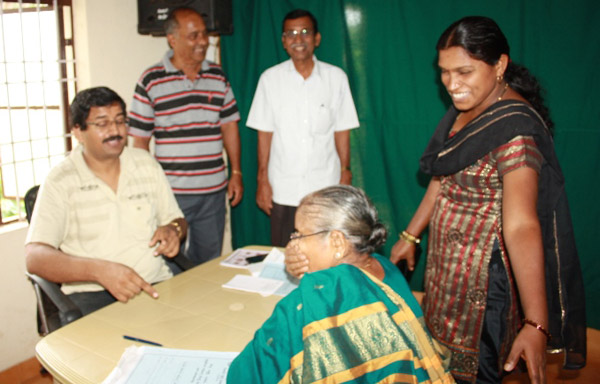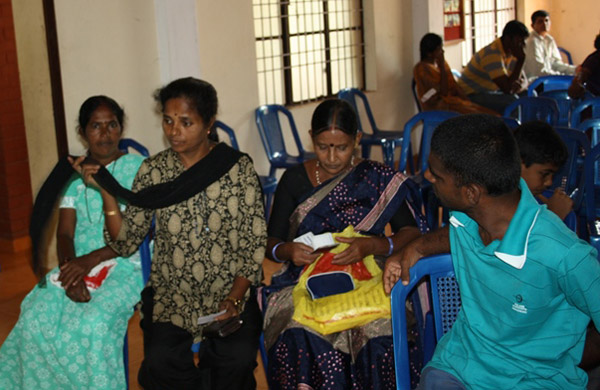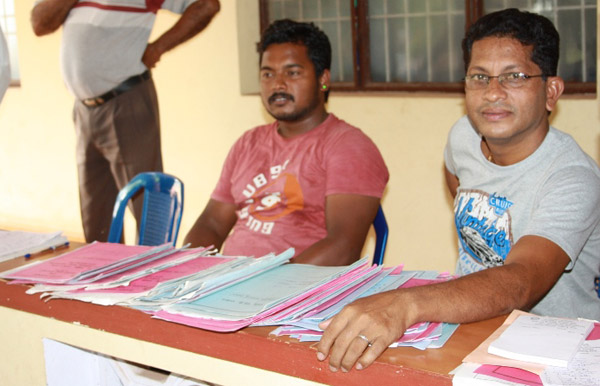 One of the main focuses of this club is Psychiatric Camps held every first Sunday of the month. As the sun basks-in on first Sunday of every month, it is ray of hope to the needy psychiatric patients converge at the Rotary Bhavan, Shankerpura for the medical assistance and Counselling when a free Psychiatric Camp is being held.
In addition they also hold eye test camps, heart check-ups, helping out the sick and downtrodden. Helping out financially to educate the less privileged children of the area without caste, creed or religion is one of the noble deeds of Rotary Club Shankerpura. Coming back to Psychiatric Camps, which is monthly routine by Rotary. I have gathered following info from the members…
How it all began…
The visionary of this pilot project is none other than a well-known Psychiatrist Dr. P.V. Bhandary who was the head of the Psychiatric Department at Government District Hospital in Udupi. Due to increase of patients and to alleviate their sufferings he wanted to start a camp in rural areas and the Rotary Bhavan, Shankerpura was selected as an ideal place and location.
Thus the first camp began in the year 2004, 1st Sunday of April that year with 20 patients which members managed to gather. Prominent psychiatric doctors of the area mainly from Udupi and Mangalore took great initiatives to provide free service to Rotary Club Shankerpura and began to treat the patient regularly. The news spread all around and more and more patients began to arrive from far away about 25 kms. To cope up with this daunting task another well-known psychiatrist Dr. Srinivas Bhatt joined Dr. P.V. Bhandary and together they are rendering the valuable service for the worthy noble cause. For a brief period Dr. Rohan Mendonsa (Shankerpura) and Dr. Vasudev too assisted during the camps. But checking the patients for their irregularities and treatment will not suffice; they needed medicines and for that fundswere needed. Rotarians began to approach some good hearted men who are in Gulf, UK and U.S.A of Shankerpura origin and without hesitation they came forward and supported the cause financially.
Here below I have taken a few abstracts from one of the article appeared in their Club Bulletin "Saurabha" on the occasion of completing the 100th Psychiatric Camp.
" 100th Psychiatric Camp and beyond
Back in April 2004, when our club conducted first Psychiatric Camp, None of us thought that the small seed sown at that time would grow like a giant tree. It gives immense pleasure to note that we have successfully completed 100th camp on 1st July 2012.
There are many good reasons for the success of these camps. Firstly, Rotary Bhavan is situated on the main road just a stone throw away from Shankerpura town with good public transportation system. It is a monthly event which takes place on first Sunday of every month. Over 125 psychiatric patients descend at Rotary Bhavan to seek medical assistance. People from as far as 25km away also attend these camps. Free medicines are distributed to the patients to last for a full month.
Rotary Club and Rotary Trust of Shankerpura created a record by organizing the 100th Monthly Free Psychiatric Camp at Rotary Bhavan on Sunday, July 1, 2012. The occasion was marked by a solemn inaugural function at 9.45 am that was attended by distinguished guests, Rotarians and the people who had benefitted from the monthly free camps and those availing counselling at the camp. "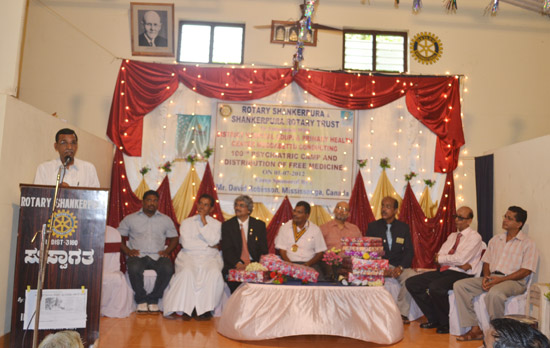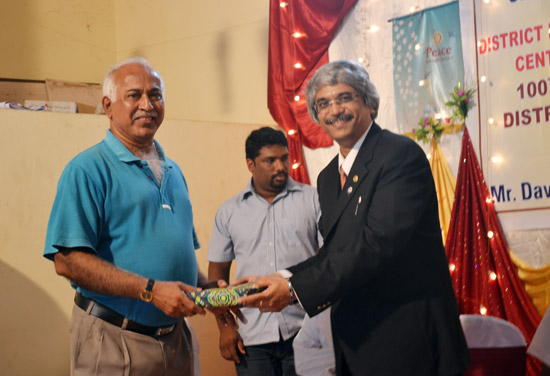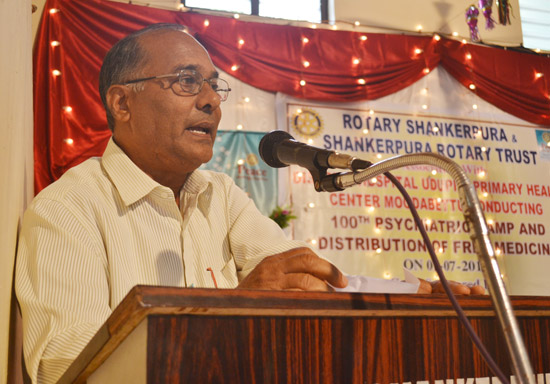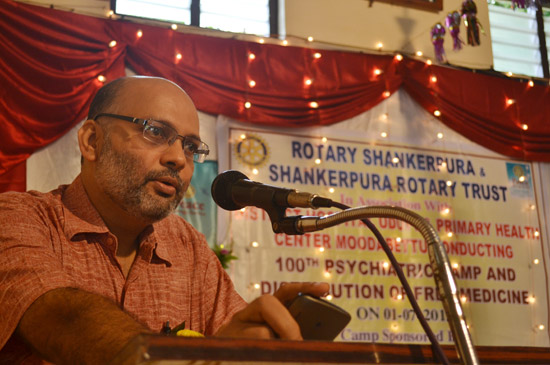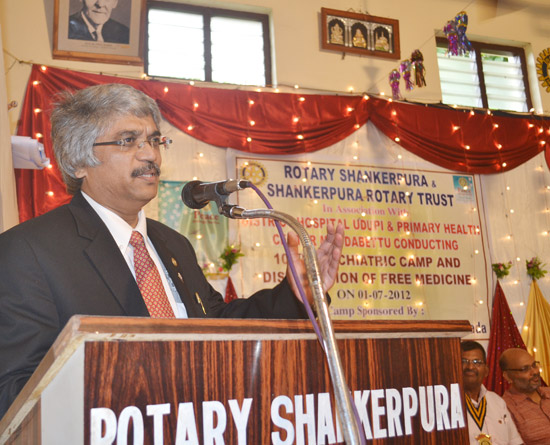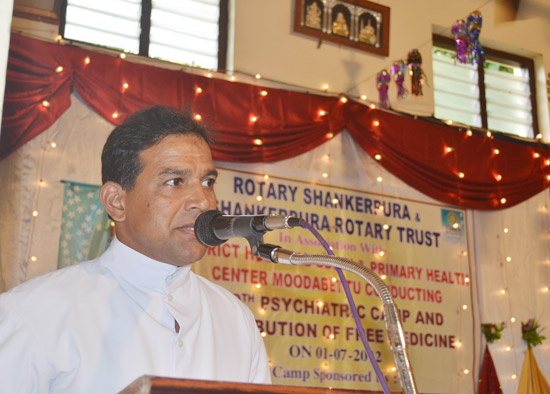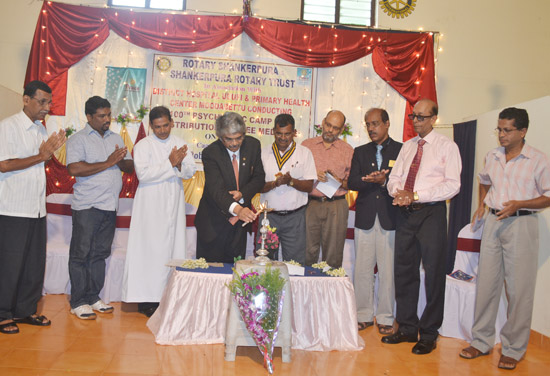 For complete news and pictures of 100th Psychiatric Camp, please check below link published on the occasion in our site Bellevision.com
http://www.bellevision.com/belle/index.php?action=topnews&type=4128
During my visit to this camp I was curious as to how did they manage finance and asked the prominent members how do they cope up with the ever growing financial needs of the patients to provide them with such as medicines, additional check-ups, so on. They said we have a great many good hearted donors without whom these camps would not have been possible to hold or sustain.
Gratitude to the donors plus request…..
Rotarians Shankerpura are always grateful for their donors and well-wishers who contributed on many occasions and repeatedly. There is a saying: "God helps those who help others". Free medicine worth Rs,20,000 is given to the patients every month. So far 108 camps have been completed and 109th is all set to roll out on 7th April 2013. There are over 250 registered patients out of which nearly 125 patients take benefit of these camps every month. 5 to 6 new cases are added to the existing numbers.
I would like to highlight at this moment dear readers that without the help of numerous donors and well-wishers, these causes would not be possible and especially the Psychiatric camp every month costing about Rs.20,000/each camp to continue and it is blessings from above that Rotary has been blessed with good donors from Middle East, UK and USA to whom the Rotary Shankerpura is very grateful. To sustain this noble project anyone is welcome to sponsor the camp. The person contributes Rs.10,000/- and above their names will be displayed at the Rotary Bhavan through banners. By doing so, you can enhance peace through service.
Rotary International President (2012-13) Sakuji Tanaka has given a theme 'Peace Through Service' and the Rotary International President elect (2013-14) Ron Burton has selected a theme 'Engage Rotary Change Lives'. Both themes convey the same message that is service to mankind. All Rotarians are walking extra miles to implement these projects. Similarly, efforts have been made by the members of Rotary Shankerpura to collect funds from well-wishers and philanthropists to keep going these camps and anyone is free to contribute to this noble cause.
Address your contribution
The President,
Shankerpura Rotary Trust,
Shankerpura Post,
Udupi District,
Karnataka State, pin 574115