An Open Letter to Corrupt Politicians and Business Crooks
By Philip Mudartha, Doha

Bellevision Media Network


26 Mar 2013
How shall I address you? My dear minister, MP, MLA, MLC, corporator, corporate honcho, tycoon, smuggler, black-marketer, goonda and tax fraudster? Choice is yours, Excellency.
Elections are round the corner in Karnataka. India will vote soon too
The government in Delhi is on ventilator for a long time. Scams after scams have sapped its energy for years. Corruption is talk of the town. A silly mango man is on fast in Delhi and refuses to pay electricity and water bills. He says he belongs to AAM party. He threatens to bring down corruption. I don't know if our people will vote his party to power, because like you, Your Excellency, we are all corrupt. No exceptions, we have all paid bribes. In return you have allowed us to break the laws that you and our retired masters from London had given us. Businessmen and industrialists, Tata, Birla, Ambani, Mittal, included have benefitted the most with your blessings, not to mention Dawood Ibrahim and his types.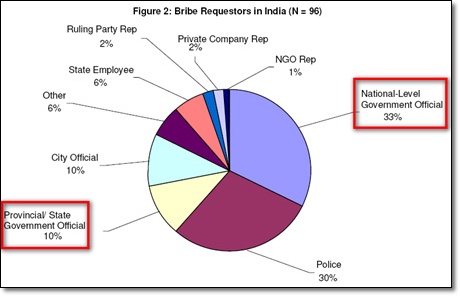 Whoever collects the bribe, it is no surprise politicians take money that is not theirs
What to do with this money? Because your wives and mistresses cannot wear their gold and diamond jewelry, it is too unsafe. Your children cannot spend it on US education, because they do not pass TOEFL, SAT, GMAT and GRE tests. So, you have a problem in laundering your black money.
In good old days, kings and queens used to make wars and spend the wealth in killing enemies and friends alike. They used to build temples and mosques, demolish them and build again when power changed hands. Surplus was given to God for safekeeping in temple vaults and often protected by snakes.
Times changed. Some two hundred years ago, banks took over their job
Not all banks; only foreign banks who ask no questions. No name, only a number. Source of funds is not required to declare. Completing application forms, signature verification, and photo? What is that? It is easy, simple, and above all, secret. As easy as dying; this moment you are there and next, no.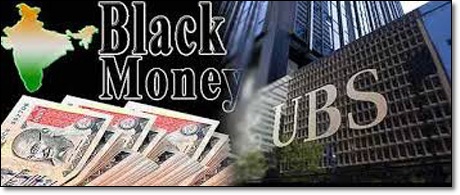 Some island nations and Swiss decided to make an art of this secret business
Pundits have told you Switzerland has financial stability because it is conservative. The Swiss banks are a safe haven unlike our own and those like ours in the uncertain banking world. You have believed them more than God and Gold.
But you are in for a rude shock, Excellency. There is breaking news for you
The Swiss banks can go bankrupt. Unbelievable, you say? Your money is in Swiss Bank Bonds and their debt/gold/equity/property Funds. These are their assets, while your deposits are their debts. They earn income from assets, pay their costs, earn profits and credit interest to you from net profits. Now consider that these assets earn incomes less than the costs? Or assets disappear? Or depreciate in value? And you come to know and everyone in the world, politicians and business crooks make a run for your money and gold? What if the banks don't have enough cash and physical gold to settle? They will ask for bankruptcy and government bailout. What if the Swiss government has no resources?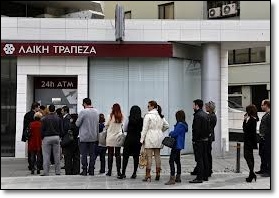 This is scaremongering by a lunatic; it is not going to happen, you say?
Consider this:
A Pope abdicated last month. Did any pundit give a clue? Popes have always died in office since medieval times in thirteenth century.
Cyprus joined the honor of sovereign insolvency last week. Its banks have asked for government bail-out. The government has no power to print money because it is in Eurozone. It is begging European Union for funds. The Germans and French, the rich fat cats in EU are fed up giving money to their poor, lazy, spending more than they earn southern cousins. The global rating agencies declared Cypriot Bonds as JUNK. Your Excellency, it is possible your Swiss Bank owns Cypriot Bank Assets? Which are junk?
Cyprus is not alone. Heard of Iceland, Portugal, Ireland, Italy, Greece and Spain (PIIGS)? Do you remember Iceland Banks failed in September 2008? The foreigners held 50 Billion USD in them. There was no way Icelanders could repay such huge amounts because their GDP was around 9% of it. The government sent the banks into receivership and foreigners are waiting for their money from insurers. They will probably die before claims are decided. Did pundits warn? No, the rating agencies gave A+ only a few days before the catastrophe.
You are intelligent. You are; otherwise how do you manage to evade taxes, break our laws, manipulate our administrative, legal and justice systems as well as transfer unaccounted money out from the country and run such complex black money market? I will spare details of EU crisis and American Sub-prime crisis. The world financial system nearly collapsed in 2008, right? Your Swiss banks assets certainly consist of PIIGS sovereign debt instruments. Ask them; you will not get answers, because they do not ask you any questions when you give them money. So, you have no right to ask them any questions.
Excellency, if you are not scared yet, study the chart below and read further.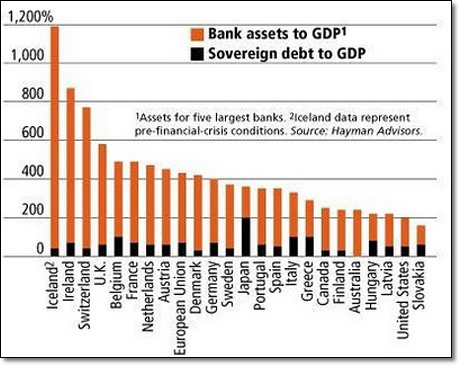 Switzerland has 3rd highest bank assets to GDP ratio, only behind that of Ireland and Iceland! The banks' assets represent 750% of its GDP. So, when the banks have to write down assets- sovereign debt, real estate loans, securities tied to the US housing market and commodity futures- someone has to bail them out, right?
Who? Swiss government, of course! The Swiss government will have to take over bad assets of banks in crisis in order to save them from closure. Who gives it money? It will either have to borrow or print money! What do you think? The 8 million Swiss citizens will sacrifice and suffer to settle 4 trillion plus USD to foreign crooks? Do they suffer from moral guilt when you did not while stealing from your own government and people?
The Swiss are clever. They did not join Euro. They can print CHF, the Swiss Francs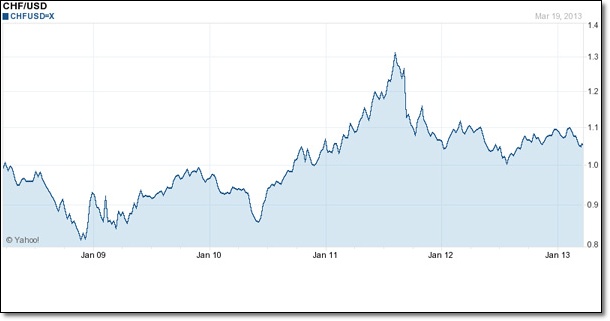 But the Swiss Franc is appreciating. Foreign money is coming in as USD, Euro and JPY. The Swiss banks assets are in foreign currencies and earn income in depreciating currencies while they spend in Swiss Francs to pay wages, rents, utilities and taxes. Bank incomes go down and costs go up. Result? Profits go down. There can be losses too. Do I imagine this to scare you? May be; but I quote:
UBS posts 2012 loss of CHF2.51 billion (USD2.70 billion)
ZURICH, SWITZERLAND – Switzerland's largest bank, UBS, finished 2012 with a loss of CHF2.51b, according to company's financial results, published 5 February, 2013. The bulk of it, CH1.89b, came in the fourth quarter.
UBS paid heavy fines totaling $1.5b to US, UK and Swiss authorities for its role in a Libor rate-fixing scam that involved several banks in the three countries. It began a major cost-cutting program in early October 2012 that will see the loss of 10,000 jobs over three years, mainly in investment banking.
The Financial Times story on the bank focuses on its decision to reduce financing costs by buying back CHF5b of its own debt. Bloomberg reports that an outflow of CHF4.8b from European clients is behind a significant dip in earnings from wealth management. The outflows followed raids on homes and offices in Germany, and threats by tax authorities in Italy and France aimed at those who might be hiding money in Switzerland.
Swiss banks get involved in scams! They are making loss!! Europeans have begun withdrawal. It is not a run; but…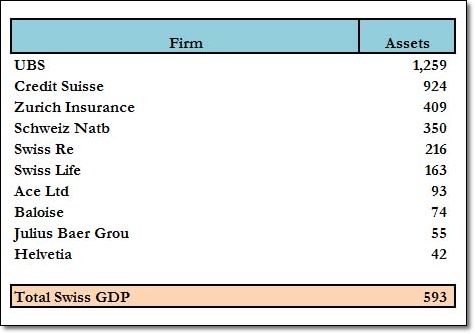 UBS is a largest among banks. Its assets account for 35% of total held by ten major banks. Today it is UBS, tomorrow? When going gets tough, the pigmies and dinosaurs disappear.
Your ill-gotten wealth will disappear too. Give a year or two, Excellency. Bring it back home and invest in building infrastructure, agriculture, industry, banking and insurance, wholesale and retail, and healthcare. Even Udupi, a small town has ambitions of building a monorail. They can use your money.
You may not be cured by fear of AAP of Arvind Kejriwal. What about fear of loss of wealth?