The Future Development Plan of Kuwait International Airport
By John V.Tauro

Bellevision Media Network


Kuwait, 11 Feb 2013: The plan to expand Kuwait international airport is to enhance its capacity to serve 25 million passengers per year by 2024, up from the current 8 million passengers.The new Kuwait International Airport terminal will be located south of the existing terminal, between the two existing runways, but with all road and public transport links gained from the south via a new highway connecting to the Sabhan Road and the new 7th Ring Road.


The design is being undertaken by a consortium led by Foster + Partners in association with the local consulting firm Gulf Consult. Other members of the design team include Arup of UK, Netherlands Airports Company of the Netherland, and Parsons Brinckerhoff of UK.


Kuwait International Airport is planned to significantly increase capacity and establish a new regional air hub in the Gulf – the project's strategic aims will be matched by a state-of-the-art terminal building, which will provide the highest levels of comfort for passengers and will set a new environmental benchmark for airport buildings. Its design is rooted in a sense of place, responsive to the climate of one of the hottest inhabited environments on earth and inspired by local forms and materials.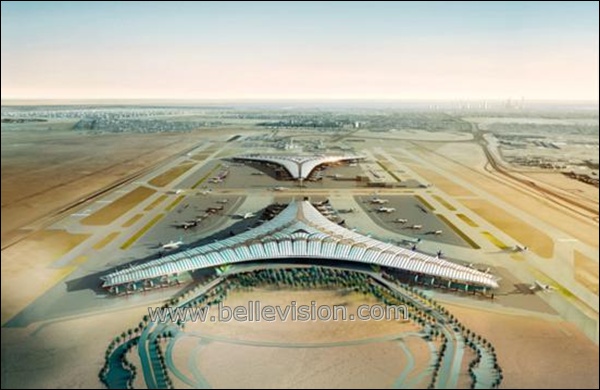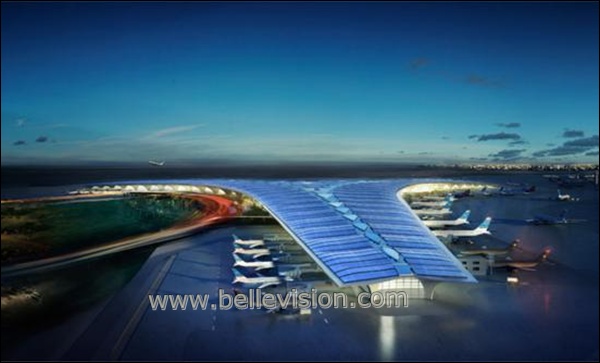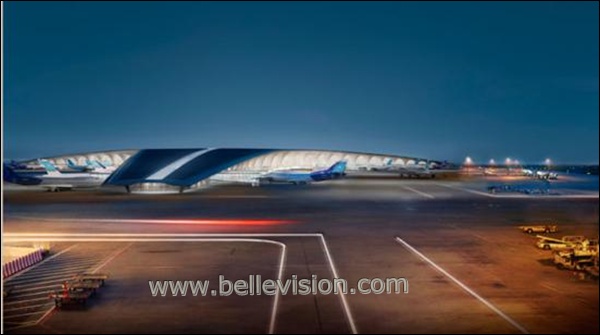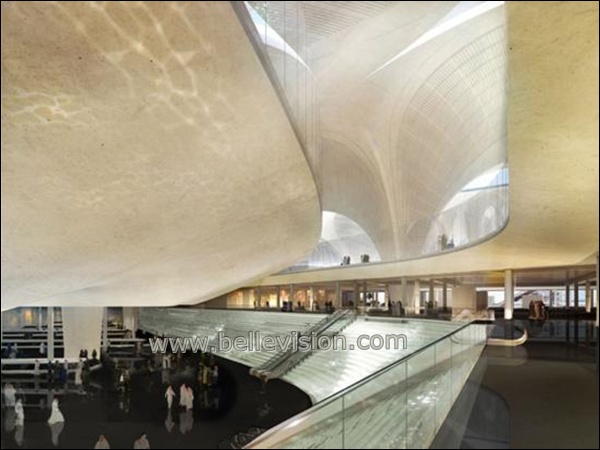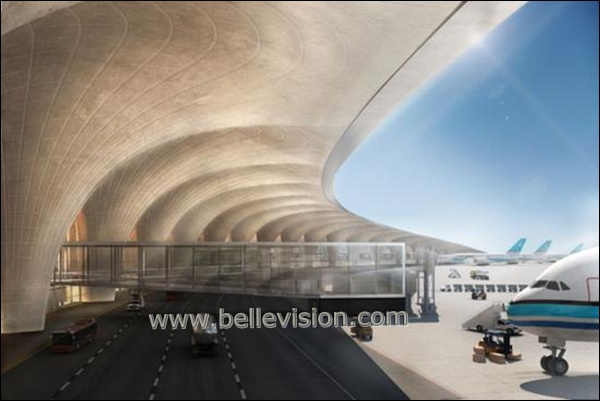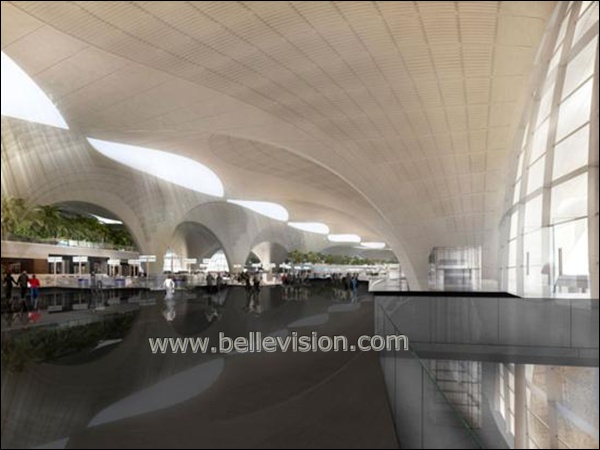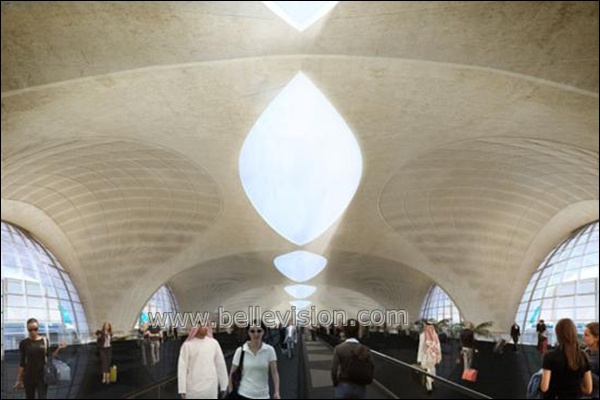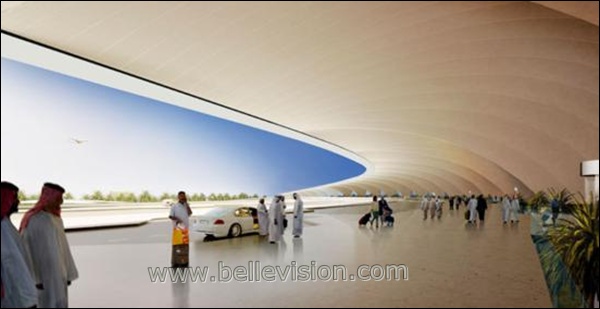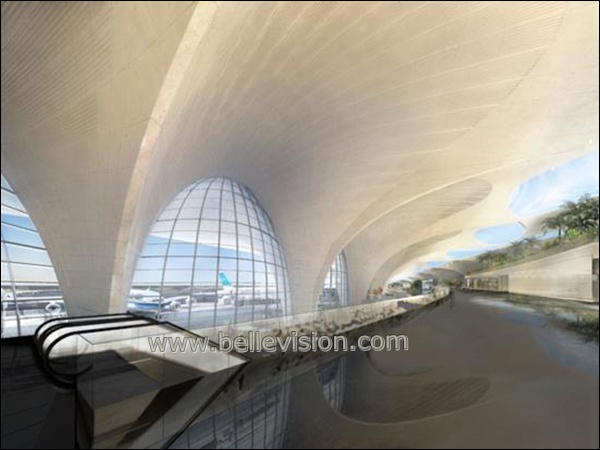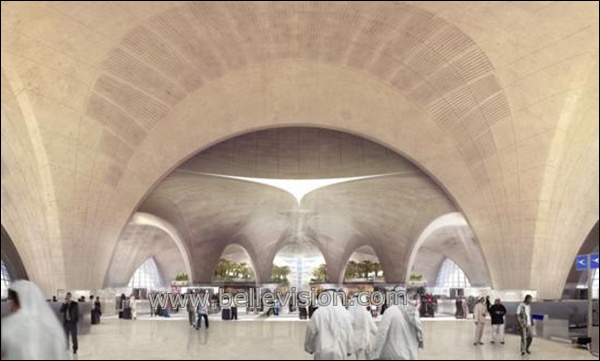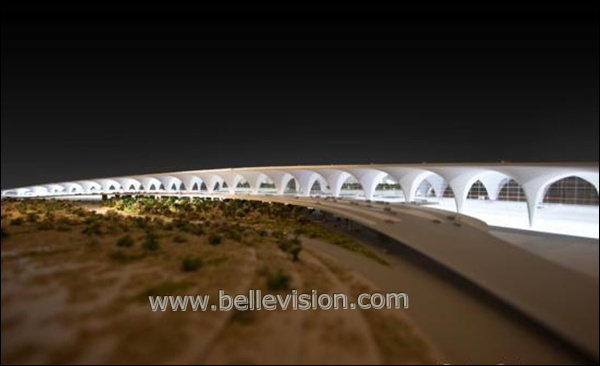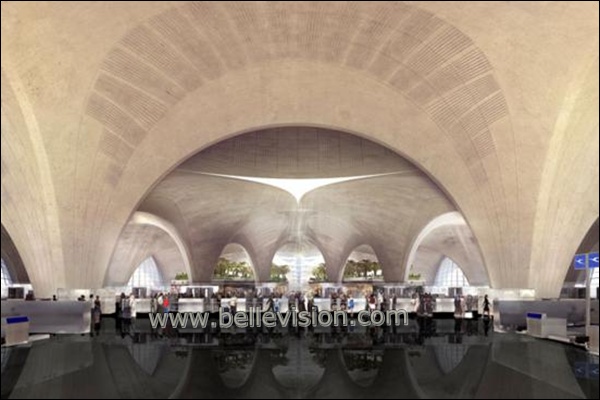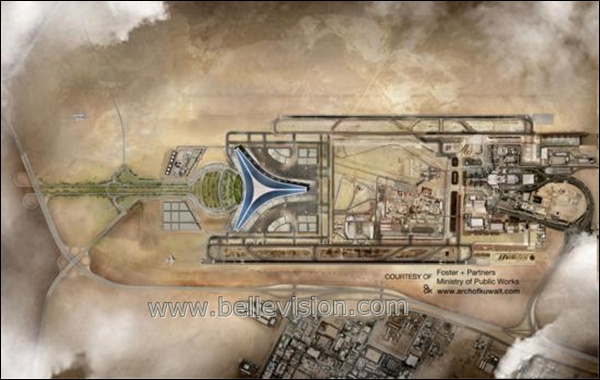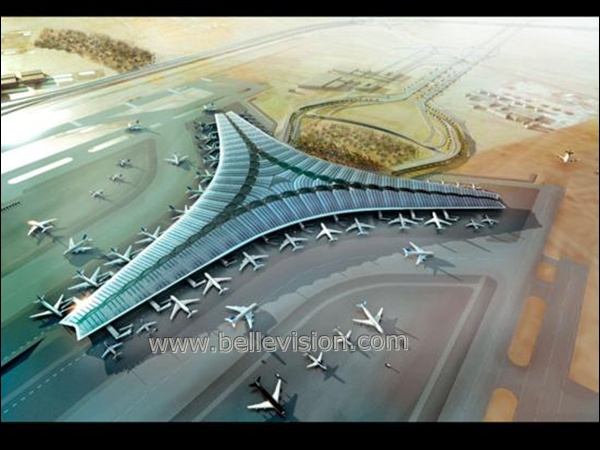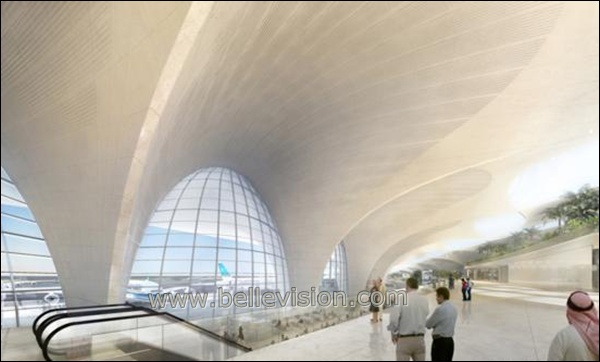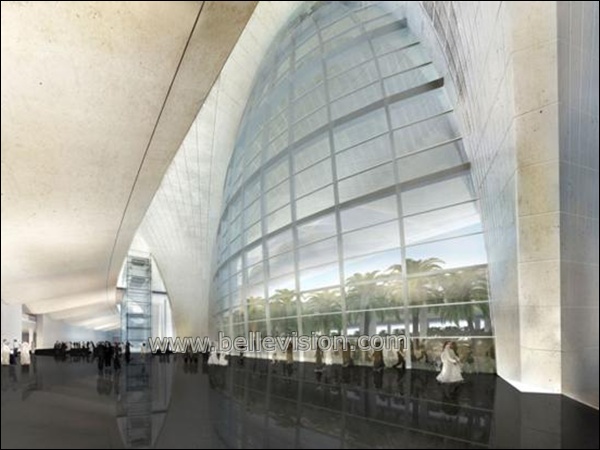 The first phase of the project includes establishment of more gateways and apron plots to accommodate more than 50 aircraft, with a future plan to build up to 100 aprons and a huge parking lot. The path provides full view of a large green and naturally- lit space which brings a feeling of calm and tranquility.


The terminal has a trefoil plan, comprising three symmetrical wings of departure gates. Each façade spans 1.2 kilometers and all extend from a dramatic 25-metre-high central space. The terminal balances the enclosure of this vast area with a design that is highly legible at a human scale – for simplicity and ease of use there are few level changes.


To further aid orientation, the building is planned under a single roof canopy, punctuated by glazed openings that filter daylight, while deflecting direct solar radiation. The canopy extends to shade a generous entrance plaza and is supported by tapering concrete columns – their fluid, organic forms draw inspiration from the contrast between the solidity of the stone and the shape and movement of Kuwait's traditional dhow sailing boats.


The project targets LEED 'gold' (Leadership in Energy and Environmental Design)– it aims to be the first passenger terminal in the world to attain this level of environmental accreditation, namely, environmental friendly. The concrete structure provides thermal mass and the roof incorporates a large expanse of photovoltaic panels to harvest solar energy.


As for check in and baggage handling there will be able to handle a peak of 2,930 bags per hour and a 25 MAP baggage handling system will be able to handle a peak 5,390 bags per hour. The integrated baggage system incorporates screening, dynamic storage and sorting.

The new passenger terminal at Kuwait International Airport will be completed by September 2016, indicating that the estimated cost is about KD 900 million (or USD 3.2billion approximately).