Do you know your house is on fire?
By Philip Mudartha, Doha

Bellevision Media Network



Near Kannur in Kerala, a tragedy happened last Monday night
Three more people died of their burn injuries at a hospital in Kannur on Thursday, taking the toll in the LPG tanker lorry explosion at Chala near Kannur to seven. Another 39 injured are undergoing treatment in hospitals. 18 among them are critical.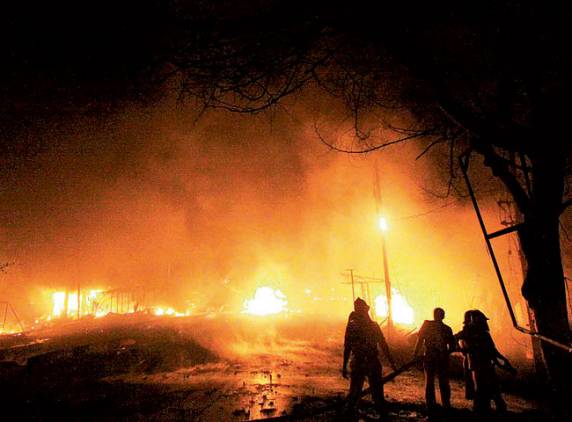 A tanker lorry carrying Liquefied Petroleum Gas from MRPL in Mangaluru was heading to Kozhikode on NH17. At Chala Bypass, it hit a road divider, overturned and exploded on Monday night around 11:30 p.m. The gas explosions caused a huge fire ball in the neighborhood. 30 houses, 24 shops and 8 vehicles were gutted. Local people assisted the emergency services from nearby towns and cities to control the fire and help move victims to specialty hospitals.
Quick remedial counteractions were announced by ministers
A bevy of ministers and high officials made the customary trips to make on- site inspections. The Chief Minister instructed PWD officials to remove the culprit: the road divider. It must go. Yes, Sir. PWD is at your service day and night. Within 48hrs, the road divider was gone.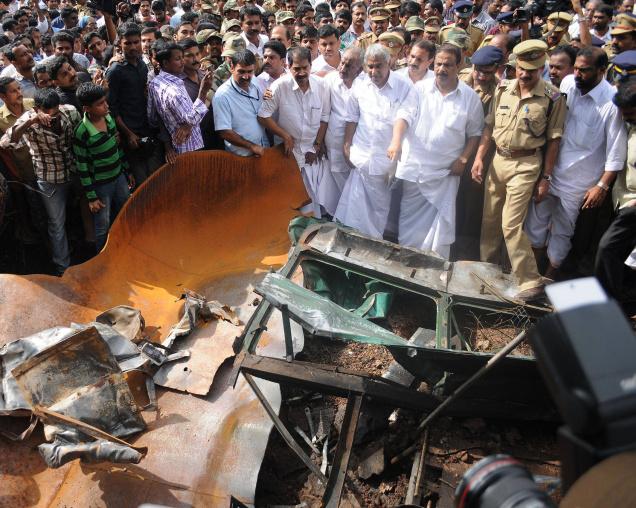 He and other ministers also saw potholes on the National Highway! They must be filled. Yes, Sirs. PWD rushed its contractors to treat the potholes.
The CMs and PM have lot of money which comes handy in tragedies
Our Ministers throw the public money from treasury at tragedies. CM Oommen Chandy was generous. 1 million is for each dead. Maximum half a million shall go to each of the injured in proportion to burns percentage. If someone is unlucky to get burns 40% or less, relief lottery prize is only 2 lakhs.
Even as the ministers were solving this problem personally, three other road accidents happened in a neighboring district of Kerala. Five died, three injured. I do not know if the ministers had time to rush there, remove the causes of accidents and solve problems.
Let us revisit that cold night of 2nd December 1984 in Bhopal
In Bellevision Archives, my article on Bhopal Gas Tragedy can be found, where I criticized the administrative behavior of then District Collector, who rushed to manage the disaster. Tons of Methyl Isocyanate was gushing into cold air from exploded storage tanks of Union Carbide India factory. Clouds of poisonous gas floated towards the surrounding slum colonies and beyond. Lives have to be saved, telling people what to do: issue guidelines based on scientific and technical procedures and enforce them. And who shall decide what these procedures are?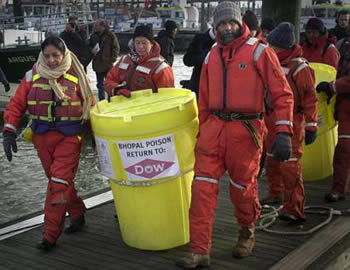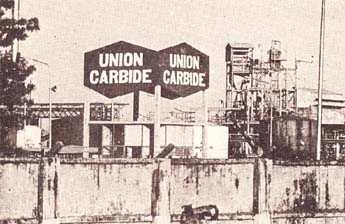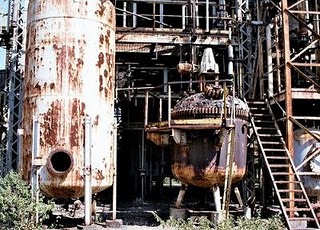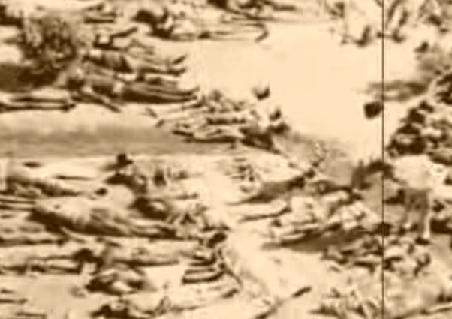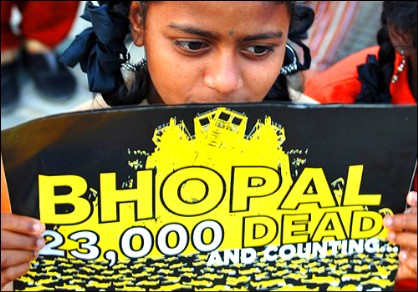 In a sane country, the District Collector will let the Factory Managers to direct the technical aspects of Disaster and Crisis management efforts and take on himself all other aspects as well as coordinate the multi-pronged rescue and relief teams. But not in India; in India, the most powerful man at the spot knows everything. If CM is around, he knows best. It is his orders. It is his money. He is the emperor.
What Kannur and Bhopal got to do with Belle?
MooduBelle is attracting new residents. They buy vacation or second homes in the emerging Tier-4 town. They are native origin retirees returning from Indian mega-metro cities and NRI workers. Some are investors in real estate. The terraced houses and new layouts dotting along either side of paved village roads tell the story. The sleepy and dusty village of the early sixties is rapidly transforming and embracing city lifestyles.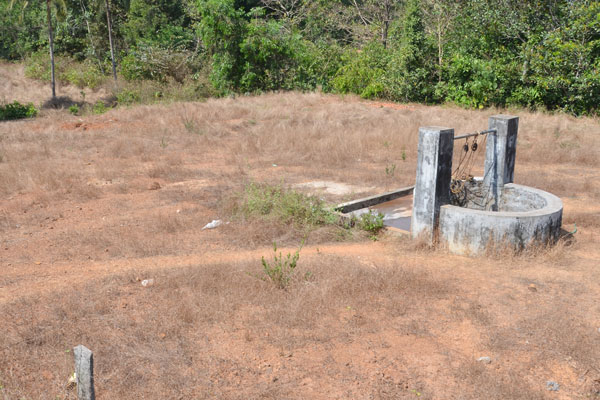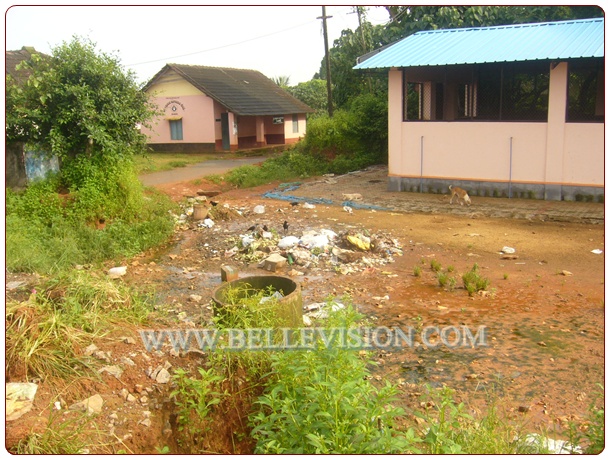 City lifestyles bring in alien building materials like steel, aluminum, cement, fiber, glass and manufactured utility fittings. Equipment for entertainment and communication come in. Self-owned vehicles for personal use and commercial transport services are not luxuries anymore. Wood is fuel only in BPL homes, a secondary fuel in rural homes and is out of vogue in class homes. LPG is our lifeline. We must also have a spare cylinder or two in every kitchen.
Petrol, diesel and kerosene in jerry cans are stored in outhouses. Pesticides, insecticides and special-purpose chemicals and detergents are on our shelves too. This list is not exhaustive. My intelligent and patient readers with an eye and ear for details will see what Kannur and Bhopal has got to do with modernizing Belle.
Waste and garbage is a necessary evil of our city lifestyles
Our consumption of goods and services is increasing exponentially. We spend our increasing disposable incomes on durable goods such as refrigerators, ceiling fans, air-conditioners, televisions, computers, camera and digital audio-visual communication and entertainment devices, mobile phones, satellite dishes, solar panels, diesel generators, inverters, large rechargeable electricity storing batteries and required non-durable consumables. Both types of waste is produced: conventional and e-waste.
City lifestyle adds to the waste garbage: domestic from households and commercial from businesses. Erstwhile rural homes privately processed and recycled their garbage and waste into useful goods like fuel, animal food and manure. Real waste without any value was buried in pits within their property. City lifestyle is not individually dealing with the waste like that. We require new community services; some on priority basis to keep quality of life from degradation.
Public Sanitation undoubtedly must rank as our priority number one. Our private sanitation and hygiene is good. We still have enough water for that. We bathe well. We use branded soaps, shampoos and cosmetics to smell good even in sweltering heat and pouring rains. It is the garbage generated by us in public places which is becoming an eyesore.
Recently in Bengaluru, the Governor was upset that the city officials have not done the duty. It seems like no one is accountable and responsible.
Yet, the community has to shoulder the responsibility. It has to bear the costs of treatment and disposal.
The district administration has clearly defined roles and functions
The community is aware of its responsibility. The civic administration is headed by Mukhya Kaaryanirvaahaka Adhikaari at Zilla Panchayat Udupi. It has accepted its duty on its website as follows: (go to zpudupi.com/gp.html) and I quote relevant extract only:
Notwithstanding anything contained in sub-section (1) and Schedule I, it shall be obligatory on the part of a Grama Panchayat in so far as the Grama Panchayat fund at its disposal will allow, to make reasonable provision within the Panchayat area in regard to the following matters, namely :-
providing sanitary latrines to not less than ten percent of the households every year and achieve full coverage as early as possible;

constructing adequate number of community latrines for the use of men and women and maintaining them;

maintaining water supply works either on its own or by annual contract by generating adequate resources;

providing sanitation and proper drainage;

removing encroachments on public streets or public places;

filling-up insanitary depressions and reclaiming unhealthy localities;

destruction of rabid and ownerless dogs;

maintenance of all community assets vested in it;

Earmarking places away from the dwelling houses for dumping refuse and manure.

The Grama Panchayat may also make provision for carrying out within the Panchayat area any other work or measure which is likely to promote the health, safety, education, comfort, convenience or social or economic well-being of the inhabitants of the Panchayat area.
I have highlighted phrases more relevant to public sanitation and safety within the extract.
The intention is clear but then what is the problem? Where, who and why?
The Mukya Kaaryanirvaahaka Adhikaari, is overseeing his staff in doing their duties and accountable for their performance in all 146 Grama Panchayats under his jurisdiction from his offices at Rajathaadri Manipal. The ZP website gives his contact details, phone, fax and email address.
On 14th August 2012, he sent out a 40 page notice to his concerned authorities, informing them on subordinate staff promotions. Public can view it online and see the names and positions of Belle GP in this list.
Here is a word of caution before we move forward. The GP, TP and ZP administrators are recruited and appointed permanent state government employees. They are not elected representatives. They do not report to the elected representatives. The GP President and Vice President head legislating functions within the Grama jurisdiction. If this is not the case, our current and all ex-Presidents or VPs can write their opinions giving their actual experiences.
We, the public, are directing our anger and frustration at elected representatives, as recently we did in response to Santekatte and Guddali Puje stories. We politicized the issues and also accused them of being corrupt. In the process, we missed the inefficiencies and ineffectiveness of the executive, the actual wing that should carry on functions without political meddling by elected representatives.
Is the laziness and dereliction of duties by government employees posted at GP the problem? As government employees, they are neither permitted to write articles (like me) nor come out openly in letters to editors/opinion/comment etc revealing their identities. They may write under assumed names using webmail accounts.
But the elected representatives are not barred by service rules to put facts and figures for public discourse without fear and prejudices. The only limiting factor is they should not be opinions but their actual problems in delivering their electoral promises to their constituents. They too suffer from the same problems as the citizens, unlike me. Their silence is dumbfounding and confusing us all.
As NRI, I do not suffer daily. I do not have to care for the local society. Yet, I write on behalf of less resourceful public in order to generate angry and passionate response among residents, if that is possible. In this process, some will turn hostile. Some may do something positive that can change their lives.
I return to Kannur and Bhopal. Why did I bring it up here?
There is increasing tendency among public to expect the politicians to be the trouble-shooters and problem solvers. This is a wrong expectation. Because they are elected by us to bring changes in legislation in a changing local environment, it does not mean that they are equipped to solve any and all kinds of problems by direct intervention.
There are state agencies and employees that are responsible and who earn their salaries for doing so from public treasuries. Among them are technical experts including engineers, doctors, health and sanitation inspectors, scientists and researchers and so on. They have or are supposed to have expertise in their field, unless they bought fake degrees. Or their appointments are due to nepotism or outright purchased by bribe. In this true, we as a nation are doomed. Not too distant in the future, we will be defeated and ruled by Chinese as a regional bully and superpower. We will once again be a slave nation.
Therefore, the tendency of public to expect the politicians, ministers and elected representatives to turn up at every crisis location and solve the problems at once should stop. It is the state employees of the relevant sector who must make decisions using the scientific and technical support at their disposal.
In Kannur, the PWD Highway Safety Chief Engineer must investigate the causes of the accident and draw action plans to prevent tragedies and losses in future. He must monitor the implementation through state and national agencies. CM Chandy ordering the divider removal is like prescribing aspirin for cardiac arrest.
In Bhopal, the DC did not listen to sound technical advice even from American educated Chemical Engineers of the factory who had specialized knowledge of treating and neutralizing Methyl Isocyanate. His power-based decisions actually made the situation worse. The decisions must be taken by him, but made by knowledgeable decision makers.
An advisory to Belle Homeowners and occupants
Even the lavish kind of homes is not equipped with equipment, information and skills to deal with minor emergencies, let alone the gas explosions like those in village Chala near Kannur.
Do they have a basic fire extinguisher?

Do you have a water hose that can be used for firs other than of flammable chemicals and electric fires?

Do you know how to deal with an electric fire?

Do you know how what to do and not do when an inflammable gas leaks, catches fire or explodes?

Do you know…do you know…do you practice…do you organize neighborhood…do you…do you…
Neither Sonia Gandhi nor Nitin Gadkari is responsible for these requirements of our changed lifestyles. They have just too much to bother about.


Philip Mudartha

[..FIRST rank holder of St. Lawrence High School. He not only inscribed his name on the hearts and minds of every Bellean and the neighboring villages, but through out the State of Karnataka as TOPPER of SSLC Board Examinations in the year 1969..]