Project 50: Education Support Fund to support the less fortunate
Bellevision Media Network


"Education is not preparation for life; education is life itself" : John Dewey
Every year at the beginning of the Academic calendar, Bellevision, Dubai gets several requests from schools as well as from economically backward students and their parents asking monetary help to continue their studies. There are many needy students who aspire to pursue higher education in Commerce, Engineering, Medical, Technical and Nursing courses. In spite of their dreams and aspirations, their economic status do not allow them to continue such specialized studies. Also many parents ask for help who do not have any income to send their children even to primary school which results in sending their children to work at younger age.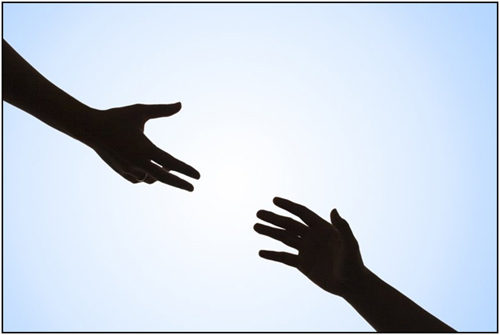 Bellevision has been supporting economically weaker families to help their children to pursue higher education as well as basic education since the past 10 years. Bellevision considers it as a moral responsibility to support in educating the economically backward and needy students as the knowledge they gain today through formal education will enhance their lives and they can live a better life. Every year Bellevision committee members voluntarily contribute the amount and also seek help from generous people to realize this project. Bellevision makes sure that the monetary support reaches only the genuine students through proper scrutiny of requests and endorsement by the Parish Priest.
The amount Bellevision contributes every year to this noble cause is Rs. 200,000/- (Rupees Two lakhs) approximately. It is becoming quite difficult to seek help from the committee members every year. As inflation has been on the rise consistently over the years and the cost of education has been increasing in India, the low income families find it extremely difficult to send their children to school as well as higher studies.
Keeping the above said reasons in mind, Bellevision has started an Education Fund last year with a plan to raise Rs. 5,000,000/- (Rupees Fifty Lakhs) so that the interest earned from this fund can be utilized for education of needy.
The amount collected will be deposited in the specially created "Education Support Fund" account under the name of "Bellevision Global" and the amount earned through interest will be sent directly to the Principal, Head Master and to the needy student families through the Parish Priest so that the amount will be utilized properly. Names of all those who contribute for the "Education Support Fund" will be published in the webportal www.bellevision.com.
The amount can be credited to the following bank account with an intimation through email to bellevision@gmail.com.
A/C Name : Bellevision
A/C No. 02402200007611
With Syndicate Bank, Moodubelle
Udupi District, Karnataka State. India
IFSC : SYNB0000240
SWIFT CODE : SYNBINBB014