Do we have an option now to decide on our next PM?


By Baptist Sequeira, Moodubelle
Bellevision Media Network
01 Jul 2012: In one of the magazine published on the occasion of Independence Day in 2011 an article on India's bullish/growing economy by Mr. Farhan Hasan with a caption: "An unshackled tiger" and narrated India as: " Despite current market volatility, India's economy is growing rapidly 20 years after liberation, and a new set of reforms could advance further progress"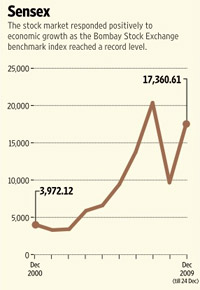 Well, today it is entirely a different story altogether, the predicted Bullish Outlook seems to be fading or climbing down drastically. Why this disaster situation? What and where India or our leadership went wrong?
The current situation of Indian Economy is creeping near the lowest level in the graph. Rupee value has fallen to the lowest and still falling. Industrial growth is also very low. Inflation and cost of the items has reached to the sky. All these situations indicate the coming few years will not be better.
Whom shall we blame now? ourselves?, for electing Mr. Manmohan Singh as the great economist as our Prime Minister or UPA and the Congress party for not managing the economy as predicted before and for not productively implementing the plans and schemes? Or blame him not keeping the promises given during the elections or for all scams involved the present government? However, we also should not ignore the global economic situation as we are closely connected to global economy and trade partners of many European and Asian countries. But with an able leader at the helm, these situations are always expected and a great visionary leader will have the systems at place in the situation like this in advance.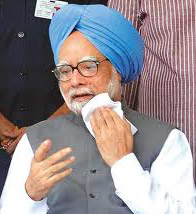 May be when a single party gets a chance to govern India for seven years (or twice in a row) gets exhausted and in the final days of governess, the situation of the country may remain as of today?. So shall we blame the incompetency of the leaders or the party at the helm?
In the case of FDI, may be the government wanted to improve the aviation sector but common people made ignored it as it could encourage conversion black money into white money.
Having said that; managing a coalition of parties is also required a much matured, gutsy leadership. May be intellectual people of India could not find such leader since many years.
May be due to lack of democracy principles in the parties, or survival of coalition government, the vested interest of regional parties or partners were compromised and hence finding a suitable leader was not given importance at all.
This resulted in the lack of interest among intellectual electorate to go out and vote for a suitable leader and this basic right was left to the common people to vote and select a leader who have no vision of running the state or country without any foresight. . Hence once a party gets the majority by hook or crook then the real quality of leadership is being exposed and therefore leadership was compromised with a less able leader.
Now the main question remains to be asked ourselves and i.e do we have able leaders to lead or manage India effectively? If we are bored with Congress leadership after supporting them for seven years in power, what is the next option do we have or which party shall we elect in the next election? Since there are only two years left for the next election, has any central party projected their leader to lead India?
Since none of the party have any strategies or well thought schemes, neither for their party, nor for the country how any party project their leader?. What leadership can we expect? Having left only two years for the next election, has any party projected any candidate for Prime Minister? If they had announced the Prime Ministerial candidate and other leaders well before the next election, people would have ample time to analyze and would elect an able leader for this important post. But because of the bickering among themselves and no consensus among the coalition partners and simply giving in to please the party bosses our country will not have a well deserved candidate in advance till the last moment of election.
In this situation, we have no other option and elect a focus-less leader or since there is no other able leader in other major parties of the Centre but to elect Congress to power . If Congress comes back to power I am sure, same Gandhi family will control the country for another five years without implementing any serious economy oriented projects.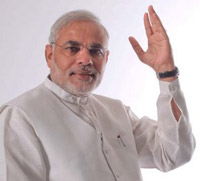 In this case, which other party can be elected to power, Bharatia Janata Party? BJP has already shown its negative symptoms of how it will rule India, because it has the most disorder within the party itself. Party president has no guts or clue less how to control leaders such as Narendra Modi and Yedyurappa. Has BJP projected a PM yet? No as we know as of now, there is serious opposition by Nitesh Kumar CM of Bihar and the NDA Partner for projecting Narendra Modi by BJP for Prime Ministerial post. Do we have enough confidence to elect this party? Suppose, the BJP is elected, does it have an able leader to control the party itself forget the Nation.
Has CPM or any other party projected their candidates for Prime Ministerial position? Then again same Karunanidhi, Mamtha Banerji,Mulayam Singh and Lalu Yadhav will pull the country in four directions and India will go down to the dogs if this situation not avoided and the Indian citizens will go for a deep slumber for another five years or maybe less or more??? Who knows?.
Mr. Ajim Premji and Mr. Narayan Murthy have already indicated of their unhappiness in this matter. They have mentioned that today India has no able leader to look for. Other investors too think many times before they take interest in investing in a sluggish economy like India. In between, if there is any natural calamity or disaster happens, since managing and foreseeing of calamities by the leaders is very important, and in absence of able leadership, only God has to save the country if such situation at all occurs.
So, what is the solution for this leadership problem? Most important is that every Indian must raise his or her voice for a very ideal election or leader selection system. No money power should dominate the electoral process. Instead, for at least 2 terms India must try either American style of election or it should give the administration to Supreme Court so that Supreme Court must elect some very ideal leaders from industry or from institutions and should only implement the present pending projects till India comes to a stable economy state.
Meanwhile, every Indian must involve in active politics, not in party politics. Every civilian must ask for what they had to get from the government, instead of electing someone and going for a slumber. There must not be any leader who would dominate the local administration. People must monitor the works and no leader must be in a position to influence if people raise voice and correct the governance.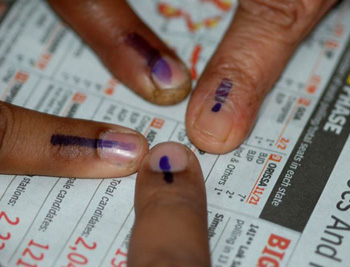 Let us hope. Because waking up from a deep slumber is a bit difficult task. But seeing dreams in sleep is pleasure. So, we also look forward for some dreams, that either Congress or BJP or any other party announce their Prime Ministerial candidate soon, and we can build our hopes around the new PM. If we are active citizens of India then immediately we write or mail to our local members of parliament and ask him who will be our Prime Minister in 2014?